Beauty forLunchEmpfehlung
BEAUTY & SPORT
Beauty Lunch
301214 | Redaktion
I have this party the day after tomorrow and I really need to make sure I look the part – but when? I just have so much going on between now and then. No, wait, that's not quite true. I have my lunch break …! I can use it for an intended purpose for a change!
30 minutes dedicated to me and to me only!
Asian Tao music resonates from the loudspeakers and the aroma of massage oil fills the air as I enter the spa area. Katja asks me if I'd like a blanket or a tea as I recline back on the heated lounger.
It's the turn of my eyes today! Dying the eyelashes and eyebrows, along with a little plucking. Whilst the colour is left to set, I'm treated to a relaxing head massage. Just before I drop off, my massage queen gently brings me back into the land of the living.
A quick glance in the mirror is enough to let me know that the form and colour are both perfect! With refreshing pixie dust in my face I say my goodbyes with a smile. I've already made an appointment for my manicure the week after next.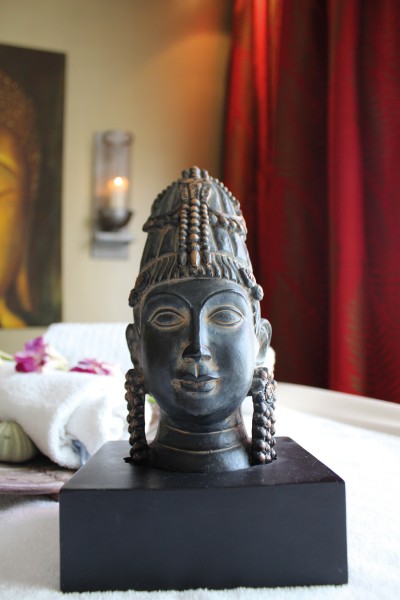 Other short treatments (approx. 30 min) for relaxation, beauty and well-being:
Shiatsu head massage: finger pressure massage relaxes in cases of stress and headaches
east Classic: back massage to relieve muscle tension
Happy Feet: footbath with peeling, hot compresses and foot massage
Anti-aging lifting kick with Cicé and Hyapur:
skin cleansing, eyebrow correction, Hyaluron serum, pack, pressure point massage, daily skin care
for an appointment call +494030993205 or send message to bodyandsoul@east-hamburg.de