clouds
A new attraction enriches Hamburg's gastronomic scene in October 2013. On the top floor of Hadi Teherani`s "Tanzende Türme", Reeperbahn No. 1, the highest Restaurant in town celebrates its opening 105 meters above the level of the local river "Elbe". The clouds crew serve excellent, sophisticated straight cuisine in this extraordinary location.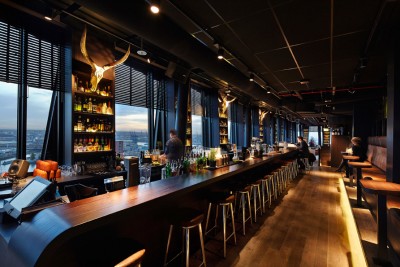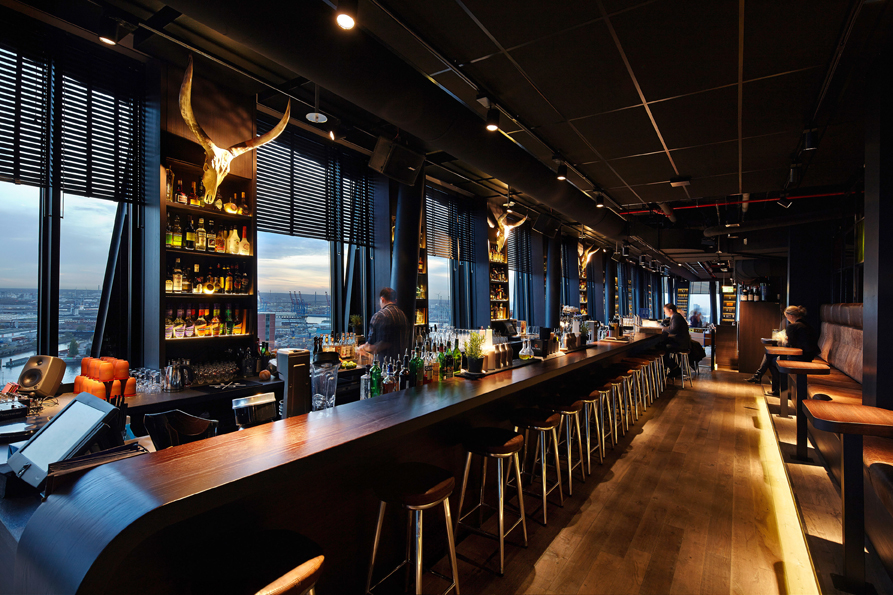 The building is located next to the Mojo Club and the "Operettenhaus". The glass-in roof terrace houses a bar and lounge area on the 24th floor, equipped with comfortable daybeds. The location offers a stunning view over Hamburg's harbour, the river "Elbe" and the St. Michaelis Church. Around 150 guests can be hosted in spring- or summertime, as well as during smooth winter days. A smoker's area will be provided as well.
Tell Wagner, executive chef of the east group and clouds head chef Eric Kröber created finest recipes. The focus of their creations which find their origin in the European and partly French cuisine is set on high meat quality, in particular "rotisserie".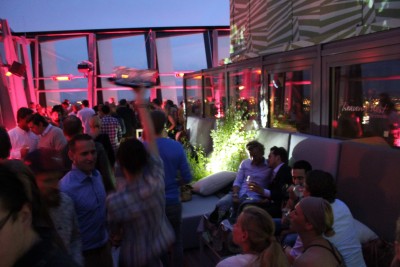 All in all clouds will provide 200 seats on an area of 540 sqm. The bar area on the 23rd floor offers space for up to 55 guests. The bar menue includes a huge selection of international cocktails and a cross-cultural wine selection. Our furniture is adapted to the high class standard of food and beverage. The design office "formwaende" is in charge of the outstanding look of clouds.
clouds is bookable for events and festivities with up to 200 guests, whether private or for business. The location is equipped with a sound system by BOSE including over 30 adjustable speakers. In case of exclusive use, a gastronomical minimum turnover depending on the weekday will be charged.
The building "Tanzende Türme" disposes of an under-ground car parking which may be used by our guests: EUR 1,00 per hour, EUR 5,00 for ten hours and EUR 10,00 for 24 hours.
Looking for clouds' homepage?