kitchen partybackstageNachbericht
EAST
Kitchen Party Backstage
021014 | Redaktion
Like what you see? Join us next time!
For more information call + 4940309933 or send an email to restaurant@east-hamburg.de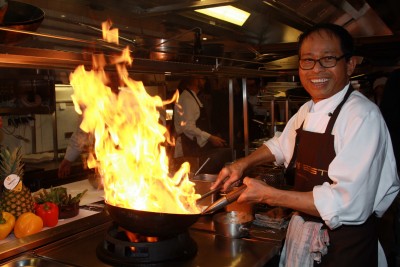 Explore our east restaurant and have a look behind the scenes at the east kitchen party. Go backstage in the kitchen where executive chef Tell Wagner and his team serve a great variety of small dishes from black cod to dry aged beef or truffled pasta. Help yourself from the buffet at the sushi bar and watch the sushi masters at work. To top it off various live cooking stations provide even more specialities from our suppliers and partners in food and beverage.  Enjoy wines from several winemakers and live music all night.
kitchenparty – Backstage  EUR 79,00 p person.