coast HamburgHafencity
COAST HAFENCITY
coast by east & enoteca
Idyllically set in the HafenCity coast presents stunningly exquisite gastronomic delights on two floors. Besides healthy dishes and grills, the head chef also conjures up a range of sushi specialties. coast enoteca down below offers snacks on a beautiful terrace.
With space for 110 patrons inside and 70 outside there is ample room to while away the hours from 12 am in the restaurant or later at the bar watching the new concert hall Elbphilharmonie.
coast Hamburg Hafencity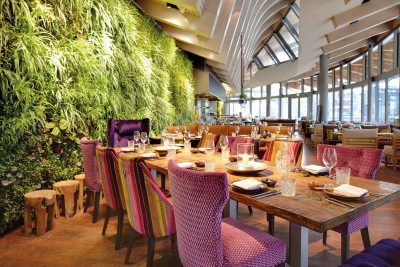 Visitors to the restaurant can enjoy Asian and low carb dishes, as well as grilled specialities and exciting sushi creations. And because we know that a pleasure shared is a pleasure doubled, we have created "Family Style" versions of many coast dishes, which are ideal for sharing.
Restaurant: 120 seats
Terrace: 100 seats
Opening times

Sunday to Thursday from midday to 10.00 pm
Saturday from midday to 11.00 pm
COAST ENOTECA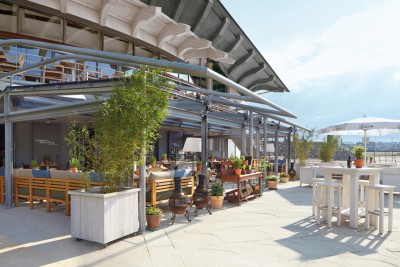 The coast enoteca brings a touch of Italy to the Marco Polo terraces. The "cabrio restaurant" is a convertible outdoor area and adjustible to any wind and weather. In fine weather dine in at the open air terrace with a view on the Elbphilharmonie, in rainy weather take a seat at the cosy winter garden. Enjoy Italian delicacies, antipasti, pasta and a great variety of wine.
Restaurant: 60 seats
Wintergarden: 60 seats
Terrace: 58 seats
Opening times

Wednesday to Thursday from 5.00 pm to 10.00 pm
Friday from 5.00 pm to 11.00 pm
Saturday and Sunday from midday to 11.00 pm
Monday and Tuesday closed
Private functions
Blessed with a magnificent setting right on the waterfront with views of the impressive "Elbphilharmonie", the coast enoteca with its outdoor area is particularly well suited for private parties and events in the open air. Send an email to events@coast-hamburg.de or give us a call +49 (0) 40 – 30 99 34 12.
coast by east
coast enoteca