shopping tipseast staffin Hamburg
OUTSIDE
Shopping Tips from east staff – shop til you drop
081214 | Redaktion
Shop till you drop!
Some colleagues manage to turn up at east every other day with a new fashion item: be it a new skirt, hip sandalettes, a beautiful flowing blouse or a frayed neckscarf. The list is practically endless.
Here we reveal exactly where our staff at east go shopping:
Anja Meister, Director Brand & Communication loves the area of Hoheluft, Eppendorf and Winterhude.
Second Hand fashion, living accessories and more in Winterhude at "Grosses Erbstueck".
Opening hours are:
Monday closed, tuesday to friday 10 am – 6 pm
Saturday 10 am to 3 pm
Peter-Marquard-Straße 10, 22303 Hamburg,
Phone: +49 40 69 46 52 25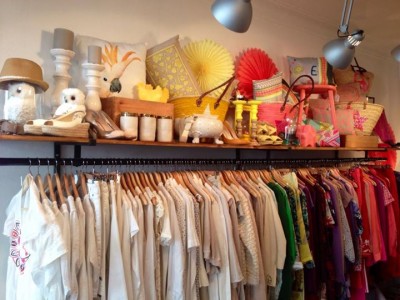 Marlene Helmich, Operations Manager at east, went shopping very nearby in St. Pauli:
Want to know where you can get the stylish St. Pauli T-shirts worn by our Front Office colleagues? That's simple: the small-scale label is located directly across the road from east in the shop on the corner.
The designers do just what they fancy, from graphic nerdy motifs to sexy tank tops, through to minimalist urban designs with hidden messages.
The key thing is that the style is unique. Their philosophy is about small quantities, fair materials and individual craftsmanship, made in Downtown St. Pauli.
Design isn't everything. The T-shirt makers also make sure that the fabrics are only produced in fair and humane conditions, ideally with organic cotton and meeting the highest quality standards.
Be sure to stop by at the store the next to you're staying at east, or pay a visit online at www.bidges-sons.com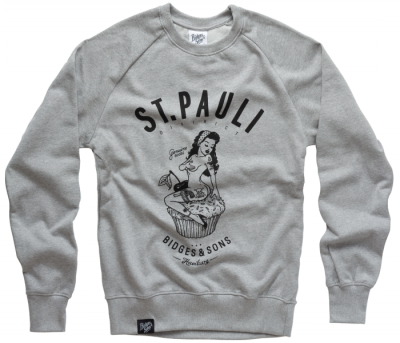 Josie Wallbruch, Community and Content Manager east group, recently went on a shopping trip around Hamburg and can't recommend these stores highly enough:
U Zwei
Kaisergalerie, Grosse Bleichen 23-27, 20354 Hamburg
(Unger zwei) Young designer fashion from Moschino to Phillip Lim, products from 20 euros, jewellery, sportswear, the first Stella McCartney shop-in-shop in Germany, "cashmere pullovers to go" bar (classic V-neck pullovers in various colours are sold at a bar in pizza boxes), a café and a florist.
Secondella
Hohe Bleichen 5, 20354 Hamburg
This cult second hand shop stocks designer items at bargain prices. From evening gowns through to cashmere pullovers, shoppers will find excellent pieces here in excellent condition!
Kein & Adel
Gertigstrasse 11, 22303 Hamburg
The female of the species is sure to be in her element here: with beautiful designer jewellery, mobile covers, lingerie, nail varnish, bags and clothing.
A great range with plenty of highlights.
Grand Hotel of Sweden
Eppendorfer Landstrasse 6, 20249 Hamburg
For lovers of Scandinavian casual chic.
Anita Hass
Eppendorfer Landstrasse 60, 20249 Hamburg
A diverse mix of designer fashion from elegant to hip.
Petra Teufel
Hohe Bleichen 13, 20354 Hamburg
Trendy, eye-catching, unique, wearable designer street styles from Lala Berlin to Isabel Marant
Snotty
Galleria Passage, Grosse Bleichen 21, 20354 Hamburg
Strikingly trendy pieces, crazy sneakers, fashion with wild prints, all of which you won't find anywhere else.